Where should I change trains?
Changing trains can be quite the challenge. The important thing is to find our what platform the connecting train is on immediately when you get off the train. Sometimes you will have to go either right or left to catch your connecting train. There's nothing more frustrating then walking in one direction on the platform to find out you're walking in the wrong direction and need to walk in the other direction.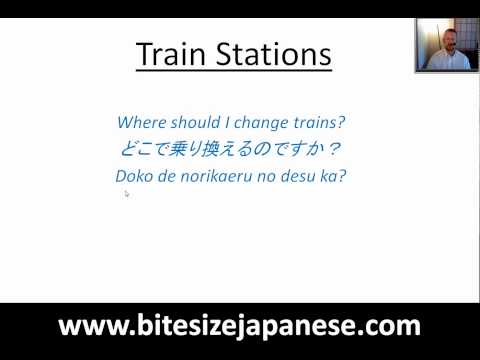 Dialogue
English
Where should I change trains?
Rōmaji
どこで乗り換えるのですか?
Japanese
Doko de norikaeru no desu ka?
Key Terms
where
at
change trains
particle
is
question marker
Doko
de
norikaeru
no
desu
ka
どこ
で
乗り換える
の
です
か
---