Excuse me for leaving
This page contains the Japanese phrase: Excuse me for leaving.
You can just say shitsurei for a short. This is a great term to get you get out of trouble when you find yourself in an awkward situation. Shitsurei literally means 'I've done a rude thing' or 'I'm about to do a rude thing'.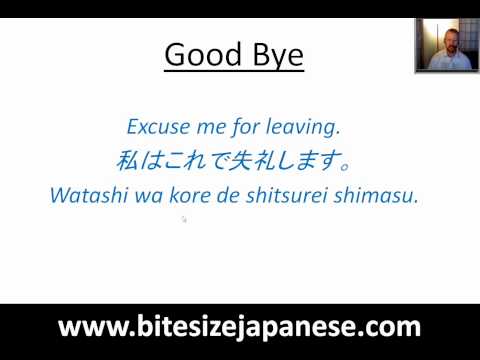 Dialogue
English
Excuse me for leaving.
Rōmaji
Watashi wa kore de shitsurei shimasu.
Japanese
私はこれで失礼します。
Key Terms
I
subject particle
this
at
rude thing
doing
Watashi
wa
kore
de
shitsurei
shimasu
私
は
これ
で
失礼
します