Are you free next Saturday?
This page contains the Japanese phrase: Are you free next Saturday?
Are you free next Saturday is a great way to get your foot in the door; but don't expect an easy yes. People living in Japan, especially Tokyo, are always busy. Even when they're not so you have to push the envelope. Move onto Sunday, then next Saturday, then next month; pull out the planner and then ask them if they're free next year if you have to. I'm not joking, this is how I managed to get a date with my wife! Take no for an answer and that's what you're going to get. Be a yes man or woman! Other useful phrases are: are you free tomorrow?, let's do this again, may I see you again?, and would you like to have dinner sometime?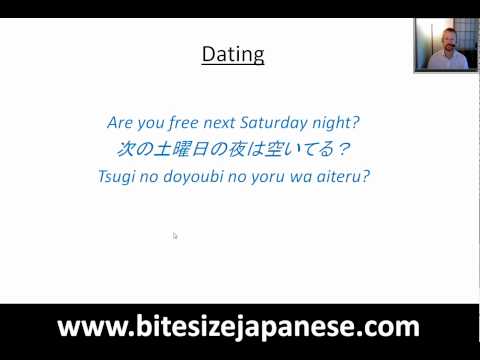 Dialogue
English
Are you free next Saturday night?
Rōmaji
Tsugi no doyoubi no yoru wa aiteru?
Japanese
次の土曜日の夜は空いてる?
Key Terms
next
possessive marker
Saturday
possessive marker
evening
subject marker
free
Tsugi
no
doyoubi
no
yoru
wa
aiteru
次
の
土曜日
の
夜
は
空いてる