Don't worry about it
This page contains the phrase don't worry about it in Japanese.
This is a good philosophy to take while living in Japan. If you worry about the small things big things pile up. Living in Japan as a foreigner can be a rewarding experience; but it can also be problematic; the language barrier, the culture barrier, the homogeneous island culture, the list goes on. Taking up the easy life of not worrying about things can be the best avenue to take – don't worry about it.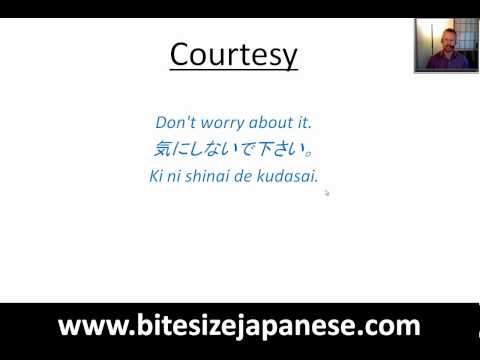 Dialogue
English
Don't worry about it.
Rōmaji
Ki ni shinai de kudasai.
Japanese
気にしないで下さい。
Key Terms
atmosphere
particle
don't (worry)
particle
please
Ki
ni
shinai
de
kudasai
気
に
しない
で
下さい